Ensemble United Instruments of Lucilin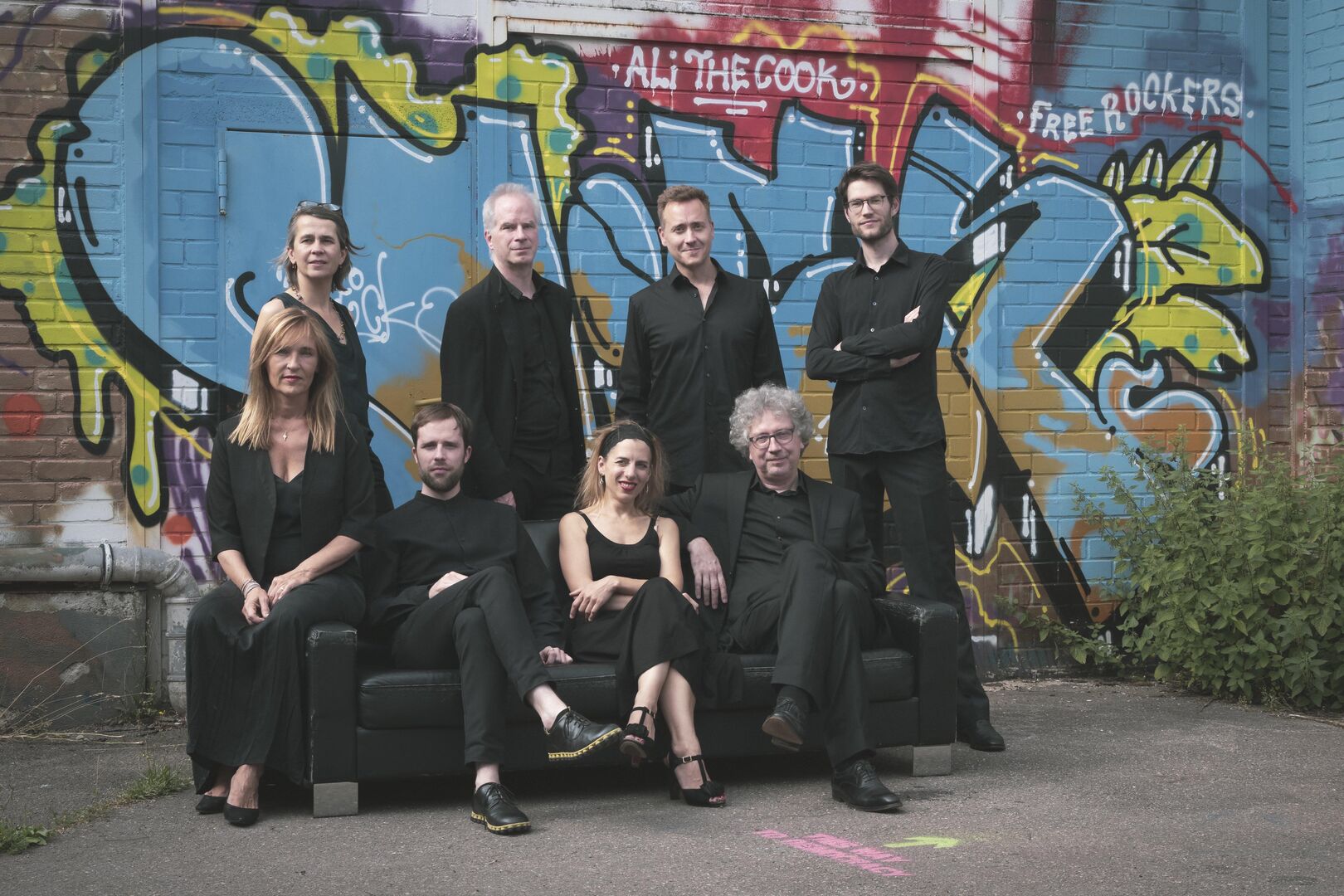 The ensemble for contemporary music United Instruments of Lucilin was founded in 1999 by a group of passionate and committed musicians and is the only Luxembourgish chamber music ensemble specialised in contemporary music. Dedicated exclusively to promoting and commissioning works of the 20th and 21st century, United Instruments of Lucilin is now known for its outstanding programs around the world.
In about 40 concerts a year, Lucilin presents a broad scope of musical events, ranging from "traditional" concerts to music theatre productions, children projects, improvisation sessions as well as discussions with composers.
United Instruments of Lucilin works in close collaboration with the Grand Théâtre de Luxembourg in the field of contemporary opera and music theatre projects and premiered, among others, Toshio Hosokawa's monodrama The Raven with Charlotte Hellekant, Philippe Manoury's «thinkspiel» Kein Licht staged by Nicolas Stemann, and recently Adam Maor's opera The Sleeping Thousand, premiered at the Festival d'Aix-en-Provence (France).
United Instruments of Lucilin organises every year, together with neimënster and the rainy days festival (Philharmonie Luxembourg), the Luxembourg Composition Academy, the only composition masterclass held in Luxembourg, and invites eight young composers to work on a brand new piece.
Over the years, United Instruments of Lucilin is continuously reaching a growing enthusiastic audience and has been encouraging innovative musical expressions, as with Black Mirror, an immersive experience taking place in an abandoned hotel, commissioned to Alexander Schubert and premiered in 2016 during the Philharmonie Luxembourg's rainy days festival, another major partner of the ensemble. In May 2022, the ensemble premiered Sleep Laboratory, Alexander Schubert's last immersive project with VR at the Achtbrücken festival in Cologne.
Lately, United Instruments of Lucilin has commissioned works to James Dillon, Fatima Fonte, Giulia Lorusso, Philippe Manoury, Sonja Mutić, François Sarhan, Igor Silva and Stefan Prins.
www.lucilin.lu
United Instruments of Lucilin op November Music 2022
Zaterdag 5 november: William Engelen
Zondag 6 november: William Engelen
Maandag 7 november: componisten workshop
Dinsdag 8 november: componisten workshop
Vrijdag 11 november: Minimum 2/Maximum 3
Zaterdag 12 november: Aaron Einbond