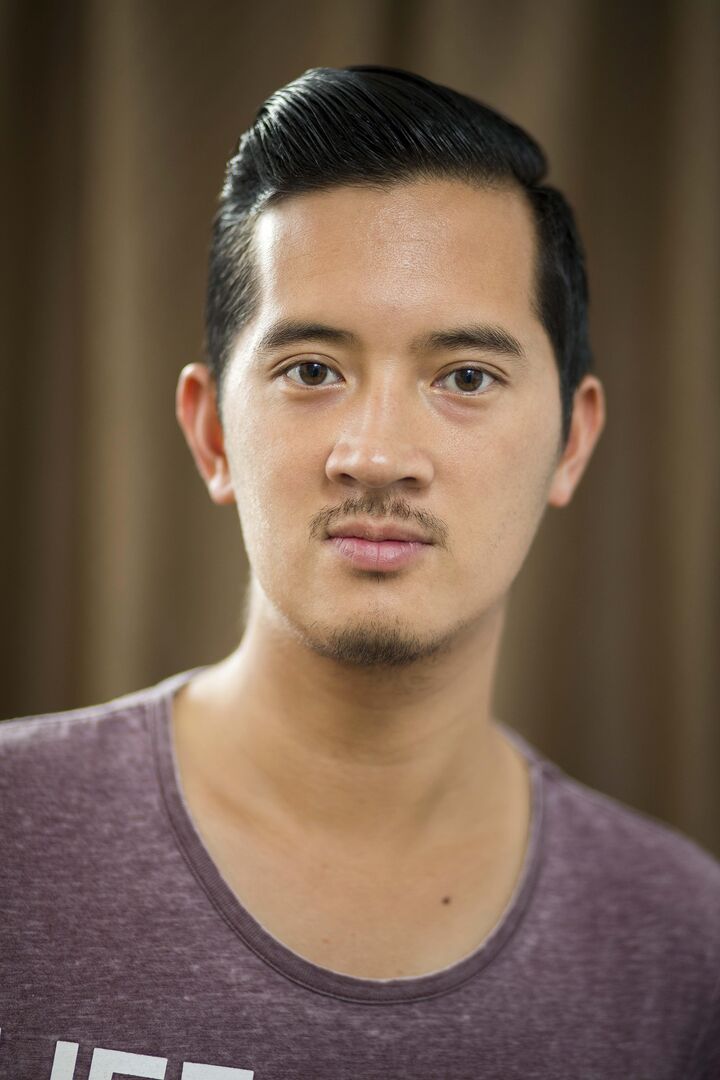 Joey Roukens heeft zich na zijn compositiestudie ontwikkeld tot één van de opvallendste Nederlandse componisten van zijn generatie. Hij schreef werken in vele genres die in binnen- en buitenland zijn uitgevoerd door gerenommeerde ensembles en solisten. Roukens' muziek is direct aansprekend, grillig en gelaagd: daarbij omarmt hij zowel de klassieke muziektraditie als de popmuziek, wat resulteert in bonte, kleurrijke composities waarin uiteenlopende stijlelementen op natuurlijke wijze samenkomen.

Joey Roukens was born in Schiedam, the Netherlands, in 1982. He studied composition with Klaas de Vries at the Rotterdam Conservatory and psychology at Leiden University. Roukens also studied piano privately with Ton Hartsuiker. His works have been performed by major ensembles and soloists in the Netherlands and abroad, such as the Royal Concertgebouw Orchestra, the Netherlands Philharmonic Orchestra, the New York Philharmonic, the Orchestra dell'Accademia Nazionale di Santa Cecilia, ASKO|Schönberg, Amsterdam Sinfonietta, Britten Sinfonia, Tokyo Sinfonietta, the Nieuw Ensemble, the Storioni Trio, the Aurelia Saxophone Quartet, Lavinia Meijer, Ralph van Raat and Colin Currie.
His output includes orchestral works, ensemble works, chamber music, solo instrumental works and an opera. In his music Roukens strives to move away from modernist ways of thinking in search for a more eclectic and more direct idiom, without reverting to some naive neo-style. In doing so, the composer doesn't shy away from the use of triads, tonal or diatonic harmonies, a regular rhythmic pulse, directness of expression, simplicity, references to popular music and vernacular culture, 'stealing' from the musical heritage of the past and the odd trivial turn. Consequently, in most of his works, Roukens seeks to organically integrate elements from highly diverse influences and aesthetics - including the rhythmic energy of early Stravinsky, the late-Romanticism of Mahler and Sibelius, the ethereal qualities of Debussy, Ravel and Takemitsu, American mavericks like Ives and Nancarrow, post-minimalism (John Adams), but also certain kinds of pop music and jazz. Not because Roukens cannot choose, but because he feels they are all part of the musical air he breathes. For a long time, Roukens has also been active in pop music.
Recent works include In Unison, a three movement concerto for two pianos and orchestra, Boundless, a homage to Leonard Bernstein for string orchestra, harp, keyboards and percussion, Morphic Waves, a symphony in one movement, Roads to Everywhere for violin and chamber ensemble, the cantata Rising Phenix for chorus and orchestra, the opera Mr Finney, de Opera, and a maritime tone poem for string orchestra entitled Visions at Sea.
www.joeyroukens.com
Joey Roukens op November Music 2022
Vrijdag 4 november: Bosch Requiem
Zondag 6 november: Joey Roukens piano solo
Zondag 6 november: Joshua Tavenier & Peter Sluijs
Dinsdag 8 november: Fuse
Vrijdag 11 november: Dudok Quartet