FAQ Festival Friday
Tomoko Sauvage / Mark Fell & Rian Treanor / Asuna
Soundscapes & Electronics
vr 03 november, 20:30-23:00
Willem Twee Toonzaal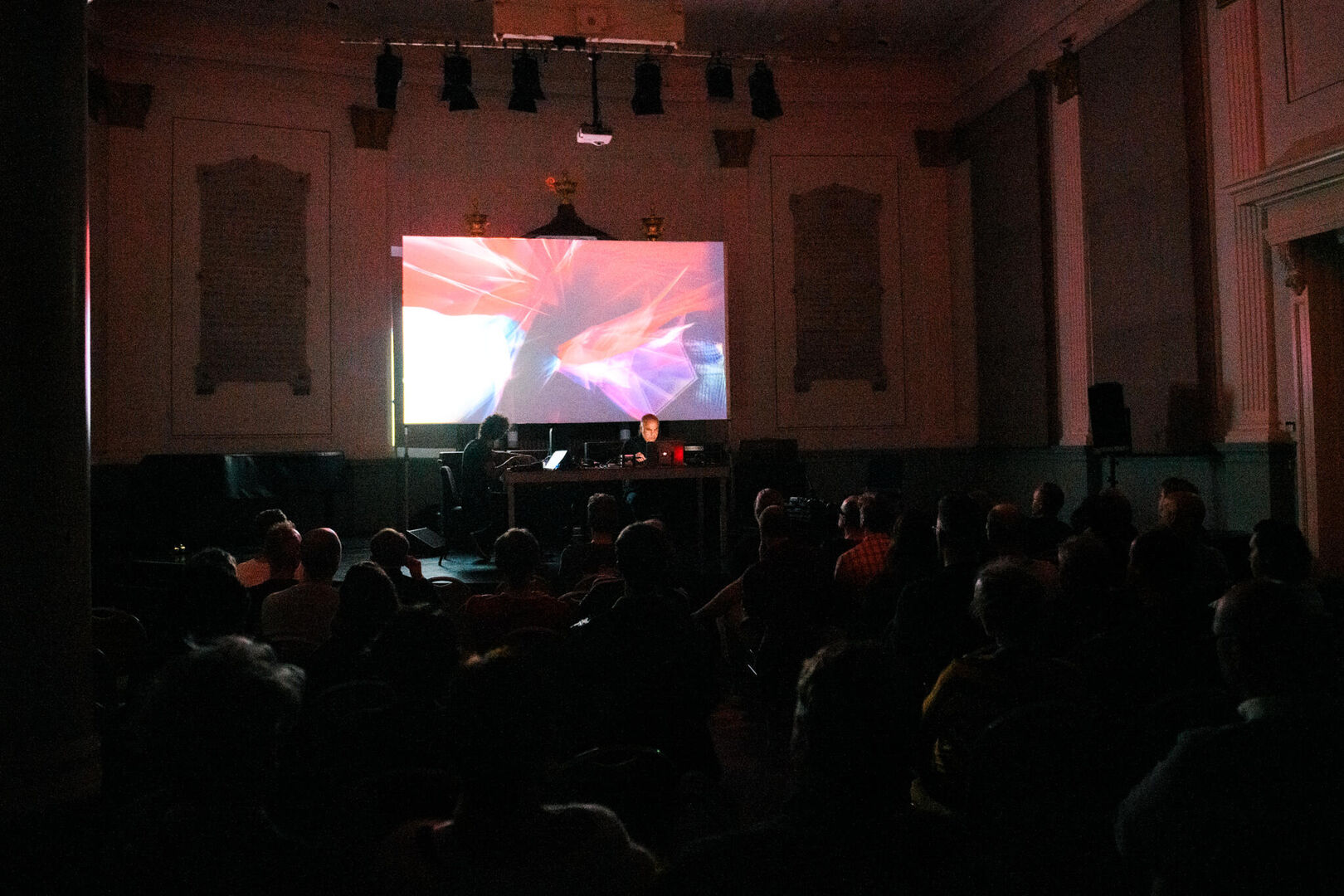 Tomoko Sauvage (JP/FR) is a musician and sound artist who is best known for her long-time experimentation on instrument combining water, ceramics, sub-aquatic amplification and electronics. Her research is grounded in live-performance practices that embrace the unpredictable dynamics of materials. Incorporating ritualistic gestures, she playfully improvises with environments, using chance as a compositional method. Her performances and installations have been presented at RIBOCA, V&A Museum, Manifesta, Roskilde Festival, Sharjah Art Foundation, Centre Pompidou Metz and Nyege Nyege Festival, among others.
After his visit with 100 keyboards at FAQ in 2021 Asuna returns to 's-Hertogenbosch with his latest piece called Falling Sweets / Afternoon Membranophone. The work consisting of two meal scenes by a pair. The tableware has been replaced by toy and electronic musical instruments, and the meal is a colorful confectionary. The musical instruments sound along with the gradual act of eating, a theatrical and new performance experiment with a number of devices involving unexpected physical phenomena, all of which are sounded by the eating of the sweets.
Mark Fell is a multidisciplinary artist based in Rotherham (UK). His practice draws upon electronic music subcultures, experimental film, contemporary philosophy and radical politics. Over the past 30 years Fell's output has grown into a significant body of work - from early electronic sound works and recorded pieces, to installation, critical texts, curatorial projects, educational systems and choreographic performances.
Rian Treanor re-imagines club culture, experimental art and computer music, presenting an insightful and compelling musical world of fractured and interlocking components. Having left a vivid impression with a string of releases on The Death of Rave & Warp sub-label Arcola, his debut album 'ATAXIA' for Planet Mu in 2019 established him as both a disruptive and essential new voice in British underground club music.
20.00-20.45 uur - Tomoko Sauvage (Willem Twee Toonzaal)
21.00-22.00 uur - Asuna (Azijnfabriek)
22.15-23.00 uur - Mark Fell & Rian Treanor (Willem Twee Toonzaal)
23.00-23.45 uur - Let's Paint TV (Willem Twee Toonzaal foyer)
23.45-01.30 uur - dj Mark Cremnis (Willem Twee Toonzaal foyer)