Stephen O'Malley ft. Kali Malone
FAQ Festival Thursday
Soundscapes & Electronics
Willem Twee Toonzaal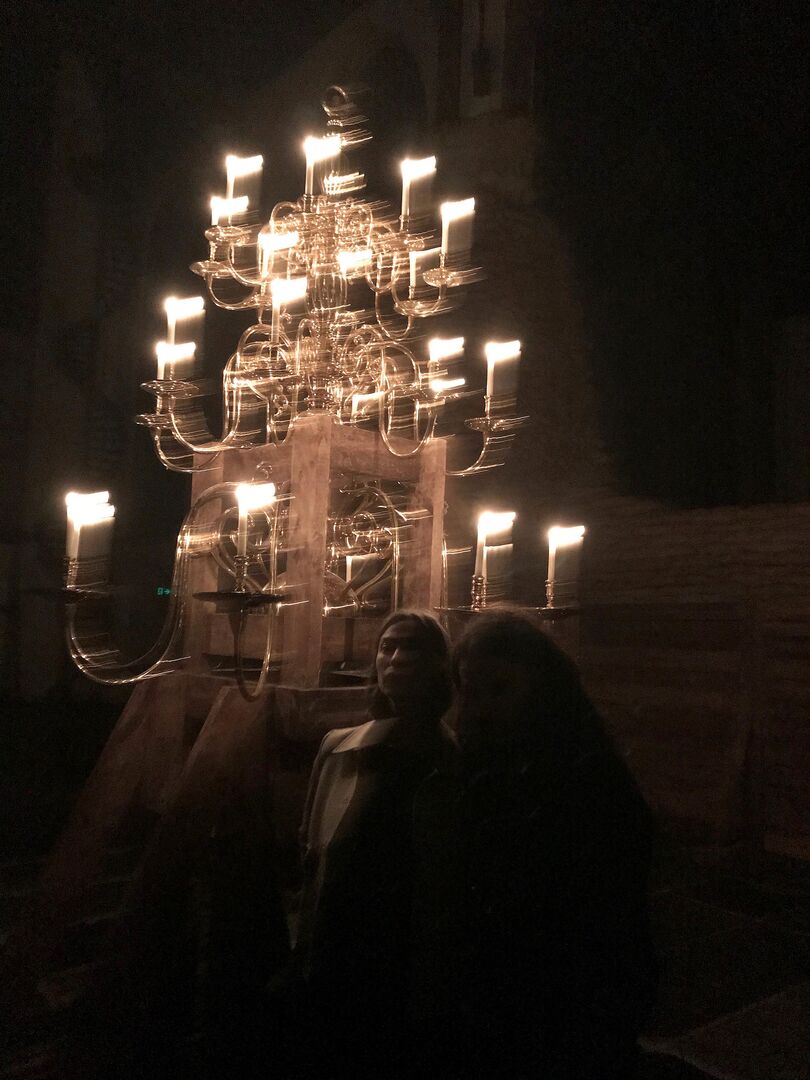 FAQ is een driedaags festival voor elektronische muziek dat plaatsvindt op diverse locaties in 's-Hertogenbosch. Tijdens FAQ hoor je de veelzijdigheid van elektronische muziek, variërend van elektro-akoestisch tot de meer club georiënteerde genres. Zowel zitconcerten als een clubnight staan op het programma met optredens van grensverleggende componisten uit de vroege dagen van de elektronische muziek alsook van die nieuwe generatie muzikanten. Sinds 2021 hebben FAQ Festival en November Music de krachten gebundeld.
Stephen O'Malley ft. Kali Malone
Drawing on a deeply informed sound practice developed by fascination with dhrupad, long wire instrumentation, drone music, and phenomenological spectralism. Channelled through several years collaboration and inspiration via the composers Alvin Lucier & Phill Niblock, as well as his own work with mythical heavyweights Sunn O))), Stephen here presents a long form piece of microtonal, physical sound presented in more intimate and closer spaces. Accompaniment by Kali Malone.
Stephen O'Malley is a guitarist, producer, composer, and visual artist who has conceptualized and participated in numerous drone and experimental music groups for over two decades – SUNN O))), KTL, and Khanate being among his best-known projects. Wildly prolific, O'Malley's oeuvre is defined by its remarkable breadth, complexity and multidisciplinary interests. It includes collaborations with a wide range of experimental musicians and composers, including Scott Walker, choreographer Gisèle Vienne, the authors Dennis Cooper and Alan Moore, Alvin Lucier, Fujiko Nakaya, Jim Jarmusch, experimental music research centers IRCAM, INA-GRM (Paris), EMS (Stockholm) and many others. O'Malley is also a vigorous live performer and has toured around the world since 2003. His live performances feature a reverberating fog of electric guitar minimalism – sorcery that challenges boundaries of space and time.
Kali Malone (b. 1994) is an American-Swedish composer and musician based in Stockholm. Her compositions implement specific tuning systems in minimalist structure for pipe organ, choir, chamber music ensembles and electroacoustic formats. Malone's music is rich with harmonic texture through synthetic and acoustic instrumentation in repetitive and extended durations. The music emits distinct emotive, dynamic, affective hues which bring a stunning depth of focus. She has released several critically acclaimed albums, notably The Sacrificial Code (Ideal Recordings, 2019). She has performed extensively at Musica Festival, Berlin Atonal, Moogfest, Kanal Pompidou, Intonal, Presences Electroniques, Le Guess Who, the Meakusma Festival, and Sonic Acts.
Timetable FAQ Festival