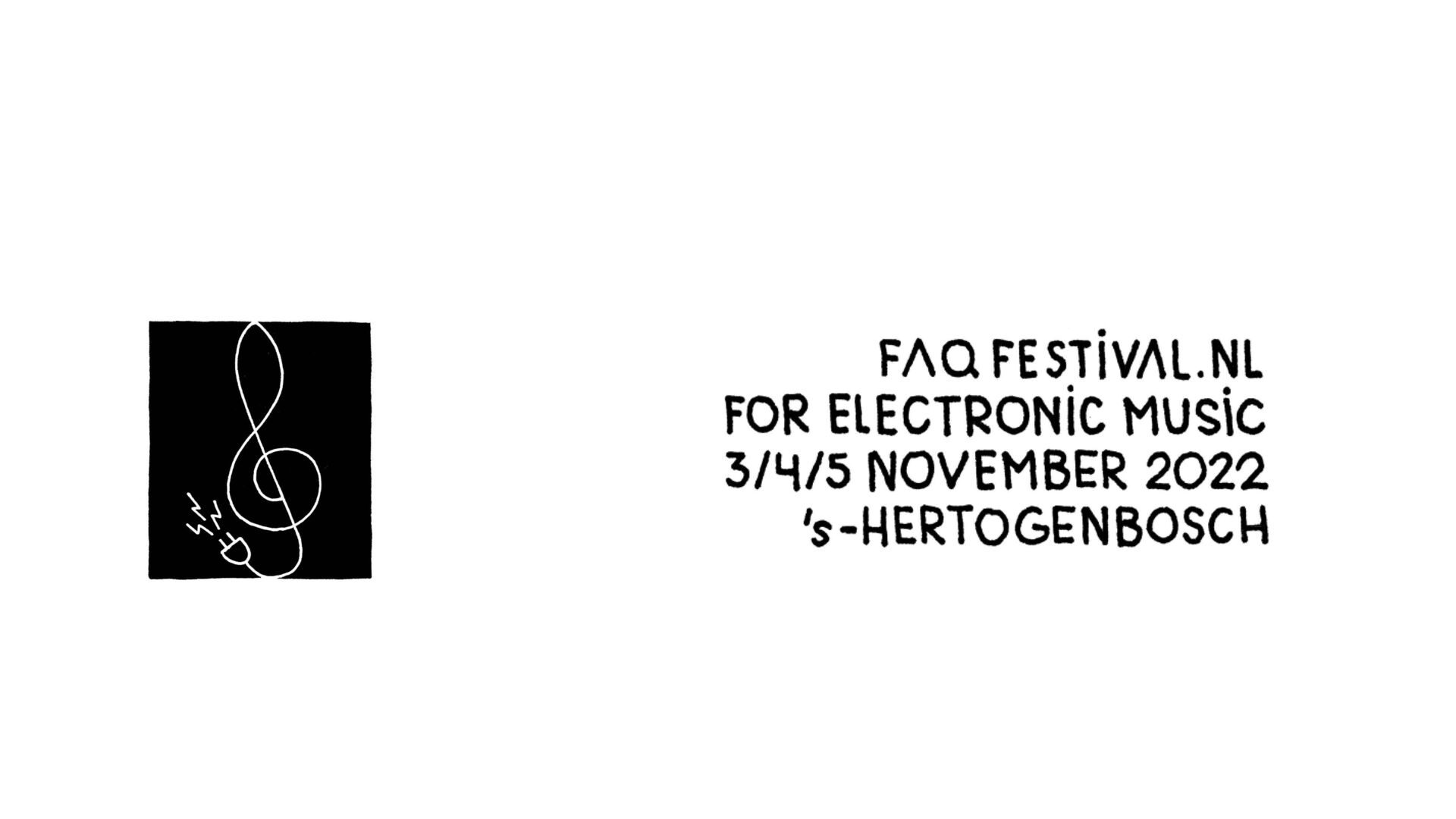 FAQ Festival - 3, 4 & 5 november
FAQ is een driedaags festival voor elektronische muziek dat plaatsvindt op diverse locaties in 's-Hertogenbosch. Tijdens FAQ hoor je de veelzijdigheid van elektronische muziek, variërend van elektro-akoestisch tot de meer club georiënteerde genres. Zowel zitconcerten als een clubnight staan op het programma met optredens van grensverleggende componisten uit de vroege dagen van de elektronische muziek alsook van die nieuwe generatie muzikanten. Sinds 2021 hebben FAQ Festival en November Music de krachten gebundeld.
FAQ Festival is a three day festival for electronic music taking place at multiple venues throughout the city of 's- Hertogenbosch. The festival explores electronic musics wide range, from electro-acoustic music to the more club oriented genres. Ranging from seated concerts to a club night. The festival presents work by groundbreaking composers from the early days of electronic music to upcoming talent looking at the future. In 2021 FAQ Festival joined forces with longtime befriended festival November Music.