FAQ Festival Thursday
Floris Vanhoof / Thomas Ankersmit / Let's Paint TV
Soundscapes & Electronics
do 02 november, 20:30-23:00
Willem Twee Toonzaal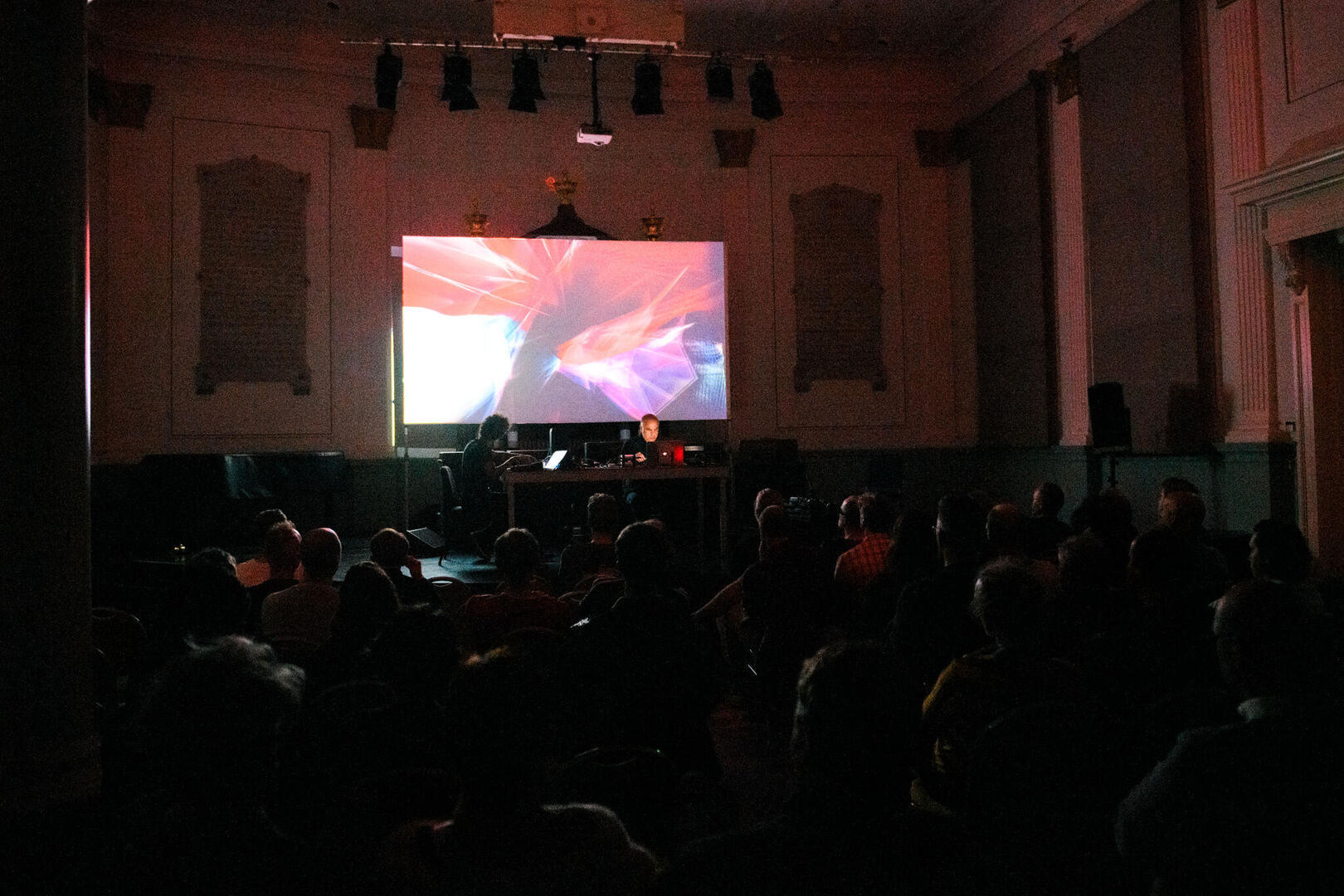 The first Serge Modulars were released in 1973. In contrast to existing instruments from Moog, ARP and Buchla, the American Russian composer and creator Serge Tcherepnin had his own idea on what an electronic music instrument should be. Serge modules were designed to bring many aspects of the circuitry out to the front panel so modules can be patched in unusual and creative ways beyond the 'normal' functions of that type of module. To celebrate it's 50th anniversary we invited Serge specialists Thomas Ankersmit and Floris Vanhoof for two special concert on the opening day of the festival.
Thomas Ankersmit is a musician and sound artist operating from out of Berlin and Amsterdam. He plays the Serge Modular synthesizer both live and in the studio and has already collaborated with artists like Phill Niblock and Valerio Tricoli. His music has been released on the likes of Shelter Press, PAN and Touch. In his work, Ankersmit combines intricate sonic details and raw electric power with a physical and spatial experience of sound. Acoustic phenomena such as infrasound and otoacoustic emissions (sounds coming from inside the head, generated by the ears themselves) play an important role in his work, as does a deliberate, creative misuse of his equipment.
Floris Vanhoof has been an established name in the experimental, avant-garde art world for many years. Vanhoof combines homemade music circuits and forgotten projection techniques in his installations, expanded cinema performances, films and releases. He translates one medium into another in order to discover how our perception works and what new perspectives emerge. "Part of my practice is to carefully dose sounds and visuals. Considering how much to show or let hear and what to omit. Subtly overloading our perception so our imagination goes to work. Looking inside and outside. Creating small problems that put big ones into context", he elaborates. In his projects, Vanhoof consistently turns to his homemade Serge synth.

Let's Paint TV is an American television show hosted by artist John Kilduff. At FAQ Festival John Kilduff will record his show for a live audience all 3 days.
20.00-20.45 uur - Floris Vanhoof
21.00-21.45 uur - Thomas Ankersmit
22.00-22.45 uur - Let's Paint TV
22.45-01.30 uur - dj Mark Cremnis